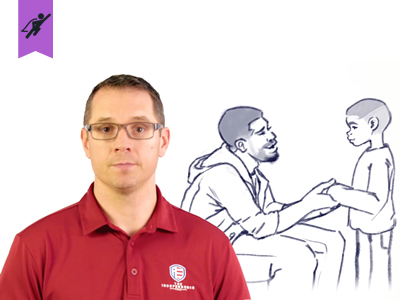 Course
Working with the Community
As parents, we understand that our children need support from multiple people in their lives. And when a child lives with an ill or injured parent or partner, that support becomes even more crucial. It's important to ensure that your child's support team are aware of the unique stress your child faces in their day-to-day life. In "Working With the Community," you will learn how to educate the people who make up your child's support system about the structure, challenges, and strengths of your family. This course is specifically designed to give you ideas about how to talk to the people who support your child about your home life, your child's strengths, and the stressors they may face on a daily basis. Ultimately, we hope this course helps you build bridges with your child's community so they can better embrace our littlest heroes.
Help Us Support the Mission
PsychArmor currently offers a digital library of over 120 free online courses. Your donation will allow us to continue to create meaningful and engaging content that helps service members, Veterans, their families, and caregivers, supporting them in their transition.
0 out of 1 steps completed
0%